Alex Spooner Sponsorship
AJ Electrical Services are the proud sponsors of Speedway rider Alex Spooner!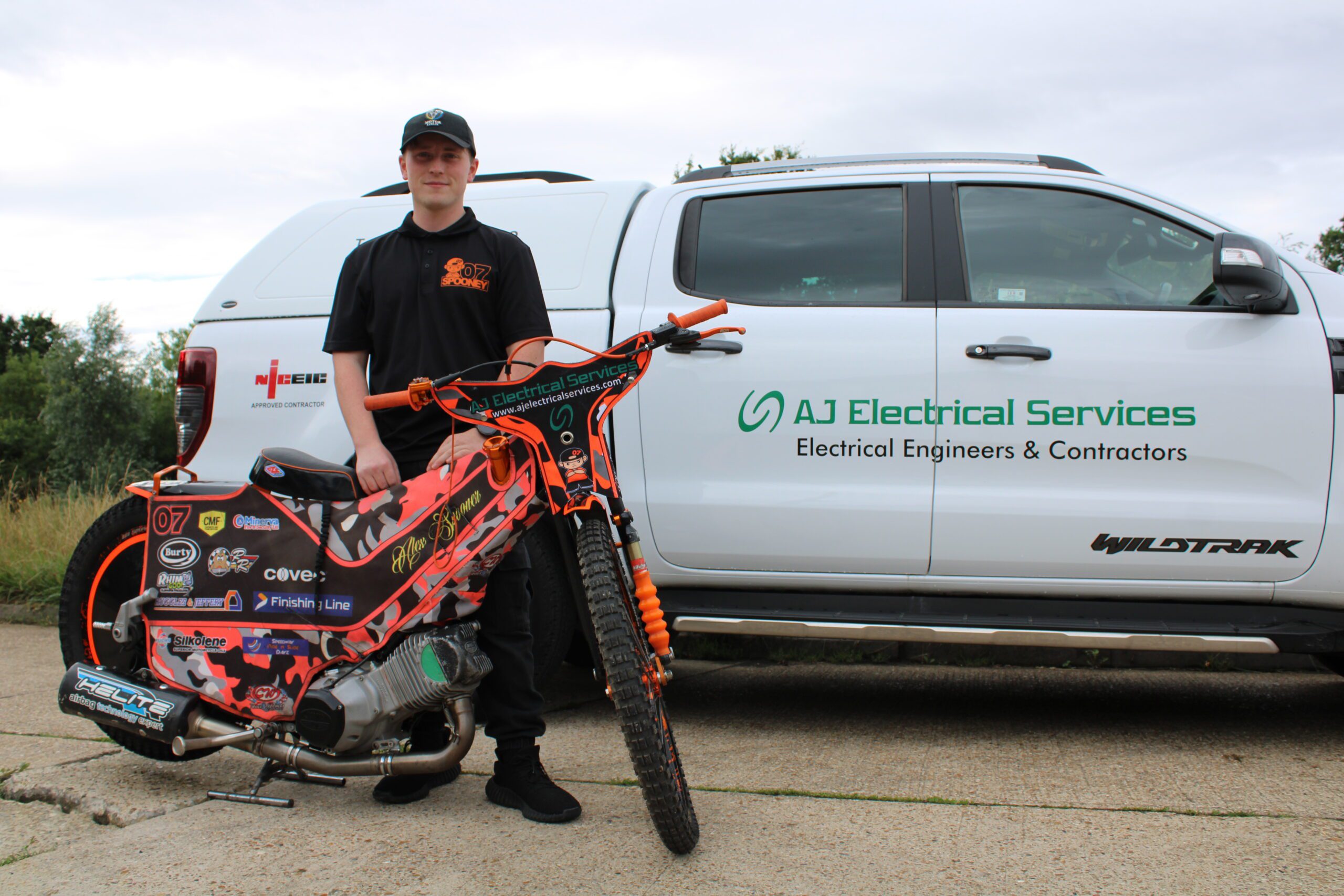 We're delighted to announce that we have taken the opportunity to support a local rider in a sport which is close to our hearts. Alex currently competes for both Edinburgh in the UK and Lublin in Poland and it was great for him to drop by the other day for some photographs and to spare so much of his time explaining the inner workings of his bikes.
Alex is currently recovering from a collarbone injury picked up whilst racing but we are certain this won't hold him back and we're sure he will be back tearing up the tracks soon. He is a great credit to the sport and we look forward to seeing his continued progress in the 2024 season!
Some photos of Alex Spooner with the AJ Electrical Services Team…