Hope Rise Modular Housing Development
A really fantastic project which first took place in the factory of the modular builder and then on site in Bristol.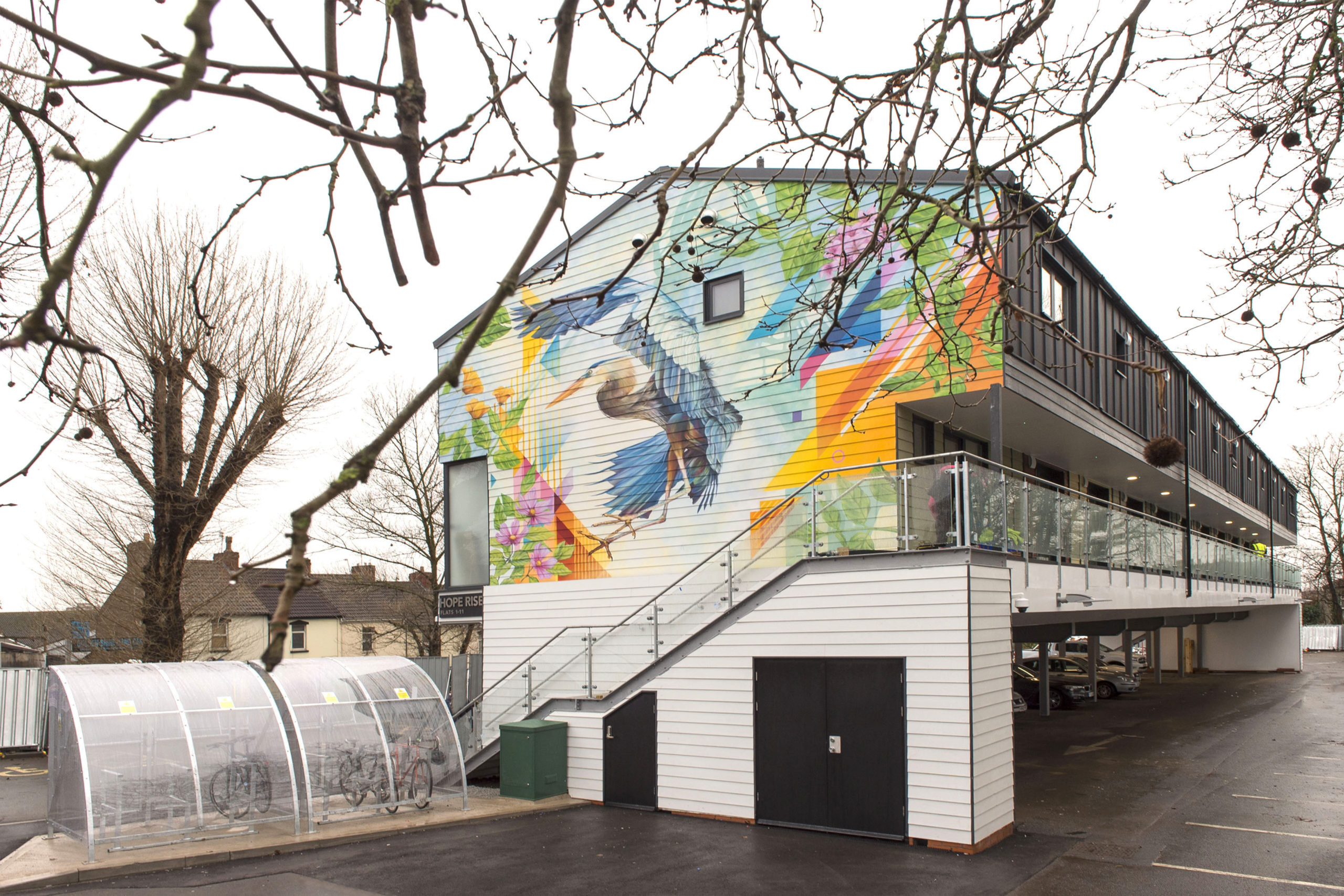 Great to see the completed photos of this unique project at Hope Rise, Bristol. Always nice to produce a bespoke electrical installation and this modular construction that started life in Impact Modular's Peterborough factory, came together really well on site at Chalks Road, Bristol to provide 11 affordable housing units above an existing car park at St Georges Park.
The works comprised the provision of a landlords small power and lighting scheme to the existing carpark area below the units, sub-main distribution to the dwellings, a landlords fire alarm system to the carpark area linked to the dwellings and the full electrical installation within the dwellings. The works were completed throughout a very challenging time for everybody in the summer and winter of 2020 but despite this the team all rallied to complete the works on time so the future residents could be in their new homes for the beginning of 2021!!
And here is the very kind endorsement that we received…
"Great working with the AJ Electrical team on this exciting project and as we have come to expect, they went above and beyond the cause to produce a great finish on time and on budget. We look forward to working with the team again on our next project".
Jason Bassett MCIOB, Project Manager,
Impact Modular